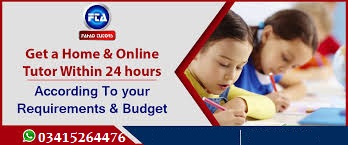 Welcome to Online Tuition Pakistan. We provide Online tution for School books from class 1 to 10th.
Pakistan Best Online Tuition, Math, Physics, Islamiyat, Urdu, Stats, Biology, Chemistry, Statistics, Pakistan, Online Tuition Academy – Saudi Arabia, Kuwait, Qatar, Doha, Amman, Bahrain, UAE, Dubai, Sharjah, UK, USA, Canada, Australia, Germany, France, Italy, Norway, India, Bangladesh, South Africa, Nigeria, Turkey, Ireland. Pakistan First and the Largest Online Tutor Academy.
We provide Pakistan expert online tutors, well experienced, highly educated, dedicated and result oriented with experience of teaching professionals in different high valued colleges, schools and universities. They are well versed with all the curriculum of different countries. Expert in online teaching Math, Physics, Chemistry, Biology, Statistics, Economics, Accounts and other major subjects.
please contact us for more detail. click here for contact us. Or contact on Whatsapp. +923415264476
Register here for 3 free trial classes.